Understanding Weight loss
I believe it has to be one of the most written about, talked about and hyped-up subjects (by the purveyors of quick fixes) in the world today and just about everyone seems to have an opinion – well informed or not. It's no wonder we are all so confused swimming around in a sea of such conflicting information.
A Quick Overview of Understanding Fat Loss
Fat loss is a mega dollar industry so it has its fair share of questionable players all ready to take your hard earned dollars for which you will see very disappointing results. The old rules apply so don't get caught; if a weight loss product looks too good to be true then it most probably is.
What is the reason for so many people being overweight or obese these days?
If you sit down and analyze the issue there are lots of genuine reasons (medical etc) but they are coupled with a heap of poor excuses. To keep it short, the overview looks like this.
Our grandparents (and that's not so long ago) burned more than five times the calories a day than we do and that's just through their normal day to day activities (even without going to the gym). When I was a kid I walked everywhere or rode my push bike, a piece of fruit was called a snack and a drink of water was what you had when you were thirsty. Compare that with what happens today and you have a big part of the answer.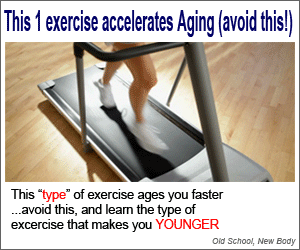 It is only over the past fifty to sixty years (since the end of World War II) that the current obesity epidemic has gained a firm grip on society. To fully explain why would take much more than this short article allows space for but here is the short version. It is pretty simple really, our diets have changed considerably (for the worse) and we do much less exercise.
In the late 1940's and early on in the 1950's there was not the proliferation of empty calorie processed foods and soft drinks we have available today. These types of foods were for special occasions only, not daily fare as they are nowadays.
Just the increase in sugar consumption alone over the past 40 years alone is of grave concern.
There is virtually not a processed food available that does not contain sugar in one form or another. Food in a box (processed) may be quick and convenient but that's where it all ends and the trouble begins.
So you can see why nutrition is 80% responsible for weight loss – in other words you can't out-exercise a bad diet.
The 14 Undisputed Facts for Helping You to Understand (and beat) Fat Loss
1. Dieting
Dieting doesn't work; change your environment and lifestyle instead. The problem with a diet and exercise program is that it requires long-term discipline and routine, most people can't hack it for much more than 6 months (but more than often only a few weeks) – something that most people can't do, only 5% are still at it in two years time.
2. Cook at home
This way you are in full control of all the ingredients. Go for fresh, high quality produce (preferably from farmers markets) and avoid all those cheap and nasty fillers and flavour enhancers used in processed and take-away convenience foods. And save eating out for special occasions only.
3. Make breakfast the biggest meal of the day and include some protein
This is backed up by the following quote from the excellent book by Dan Buettner, "The Blue Zones Solution: Eating and Living Like the World's Healthiest People"; the quote says, "an Israeli study found that dieting women who ate half of their daily calories at breakfast, about a third at lunch and a seventh at dinner lost an average of 19 pounds in 12 weeks. They also saw drops in triglycerides, glucose, insulin and hormones that trigger hunger."
4. Phone a friend
Never underestimate the value of a support group, so get one behind you as soon as you get started on your journey. Doctors say people who are overweight often have issues with low self-esteem. This causes them to avoid social interaction with the right kinds of people (because of the fear factor).
The important thing is to mix with people who have the same common goal as you as well as those who are there to support you. Researchers say that if your three best friends are overweight or obese then the chances are you have more likelihood of being so as well.
5. Liquids – drink plenty of clean water.
Avoid alcohol (or at least be moderate), soft drinks and those 'supposedly good for you' fruit type juices in cartons or bottles.
6. Snacks
Substitute anything processed with a piece of fruit, raw nuts, salad vegetables (like celery, carrot and hummus).
7. Exercise – everyone needs to move more.
Walking, swimming, running, gym, cycling, canoeing or anything else you love doing, it must be regular and preferably five days a week or more plus try for 45 minutes per session. Mix it up so you don't get sick of doing the same thing over and over, do things you enjoy doing and make it become part of your daily routine.
8. Meal times
Make them regular and don't eat in front of the TV. It's family chat time so put your mobile phone away as well……introduce a fine system if you have to.
9. Have a Plan
One reason people are finding it extremely challenging to get down to their desired weight – they lack an achievable plan. So, make a plan with written goals and achievable steps. Be aware you are going to have some bad days so learn to give yourself rewards when you have a good week.
10. Food Journal/Diary
You need to track your progress, both food and exercise. Remember this one; what you measure you can manage. This will help you succeed.
11. How to shop for food – learn to read labels
just two small changes in what you buy can make a world of difference – no more soft drinks, and don't buy anything with a sugar content of any more than 4gms per 100gms.
12. How much sleep are you getting?
8 hours? Well that's how much you need – every night.
13. Incidental exercise
Develop a mindset that increases your daily activity without you really noticing. Stop taking the lift at work……use the stairs, go for a walk around the block at lunch time, get off the bus a stop before you need to and walk the rest of the way (not in heels though – take a pair of walking shoes to work with you)
14. Stress
The Mayo Clinic says to prevent weight gain you must learn to control stress.
More on stress management can be found at this link: How do I control stress-induced weight gain?
With Fat Loss, you are NOT trying to lose weight as a temporary measure – what you are doing is creating totally new lifestyle habits which, in turn, are going to create a totally new you.
In the end it all starts with your food choices – not dieting.
And just before I leave you here is some more food for thought I posted on our Facebook page recently: It is titled, "If I Started My Weight Loss Journey Over Again, Here's What I Would Do Differently."
It is about the practice of "Mindfulness" which is something I have been coming across more and more often of late. It works for all sorts of personal prevention issues and is becoming widely popular as an addition to conventional style medicine and psychological therapies.
It provides us with a great example of a young lady who has maintained a 125 pound (56.7 kg) weight loss for over six years now using mindfulness. Please take the time to read her story – I am sure you will be inspired and impressed and will get some great ideas for yourself as well.
I also came across a question posted on Quora the other day and here is the link to my answer: What is the best way of getting rid of unwanted body fat?
I hope this article has been of helpful for you and the best of luck with your fight against fat loss. Please don't forget to let me, and all my other readers, know how you go.
Cheers – John – your Active Ageing Coach and Advocate.
P.S. Help a friend to better health – like and share. Thanks,